Cross base
Popular mounting base for flag poles ensuring stable fastening. It may be additionally loaded with a water bag (ballast).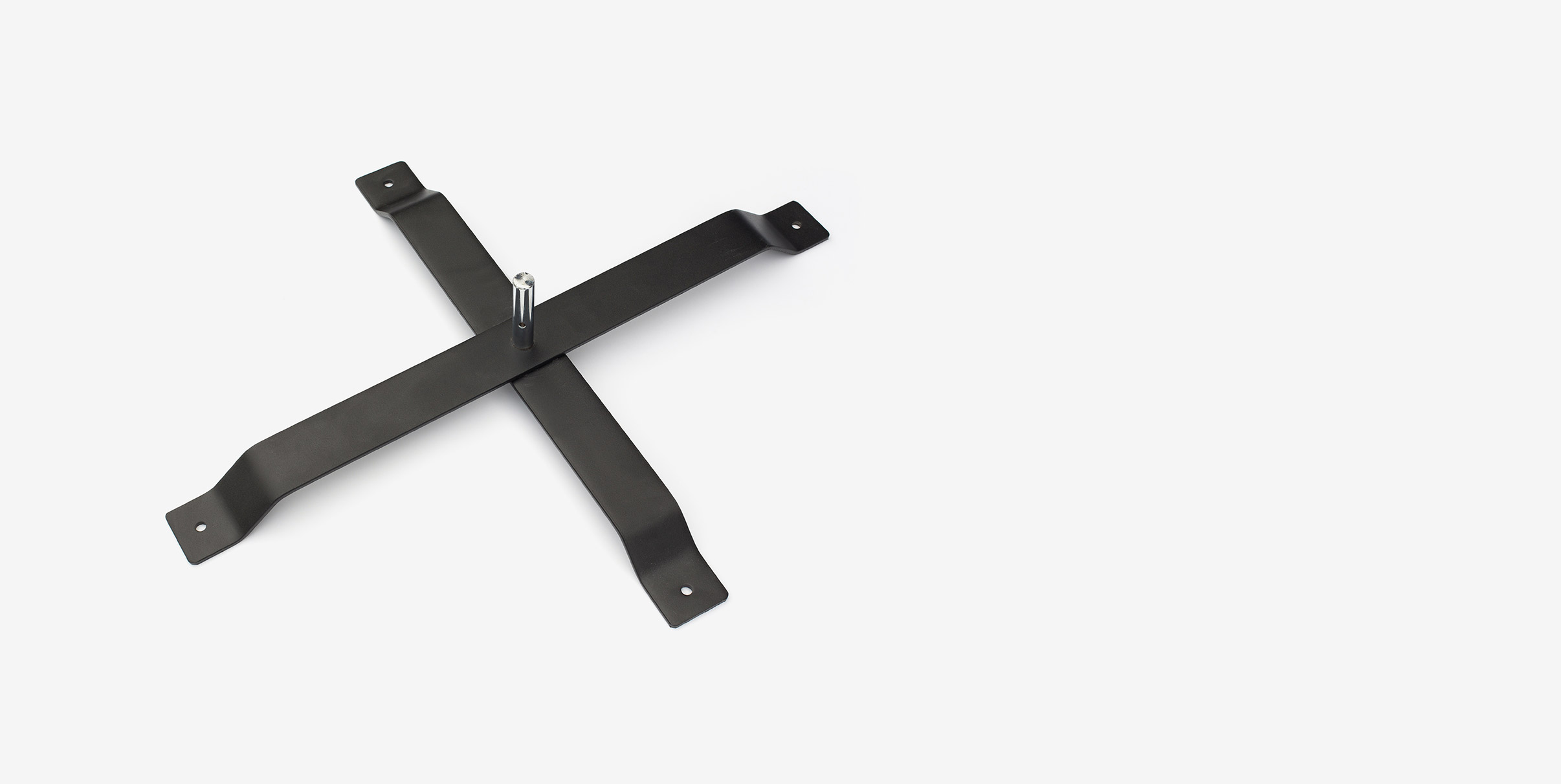 The cross base is a popular mounting base for poles consisting of two longitudinal metal elements that form a cross-shaped base after assembly. A balanced mounting base provides a stable anchor and allows quick and easy mounting/dismounting of the pole with flag. It is suitable for use on soft and hard ground. 
It can also be secured to the ground with pins, screws or tap screws (the base has four mounting holes). The construction of the cross base is coated with powder steel. The product has a dimensions of 60×53 cm and a weight of 2.3 kg 
In order to increase stability, it may be loaded with water bag (ballast).