ECO Premium Barrier covers
Cover for popular Premium ECO protective barriers made of environmentally friendly fabric (Decor).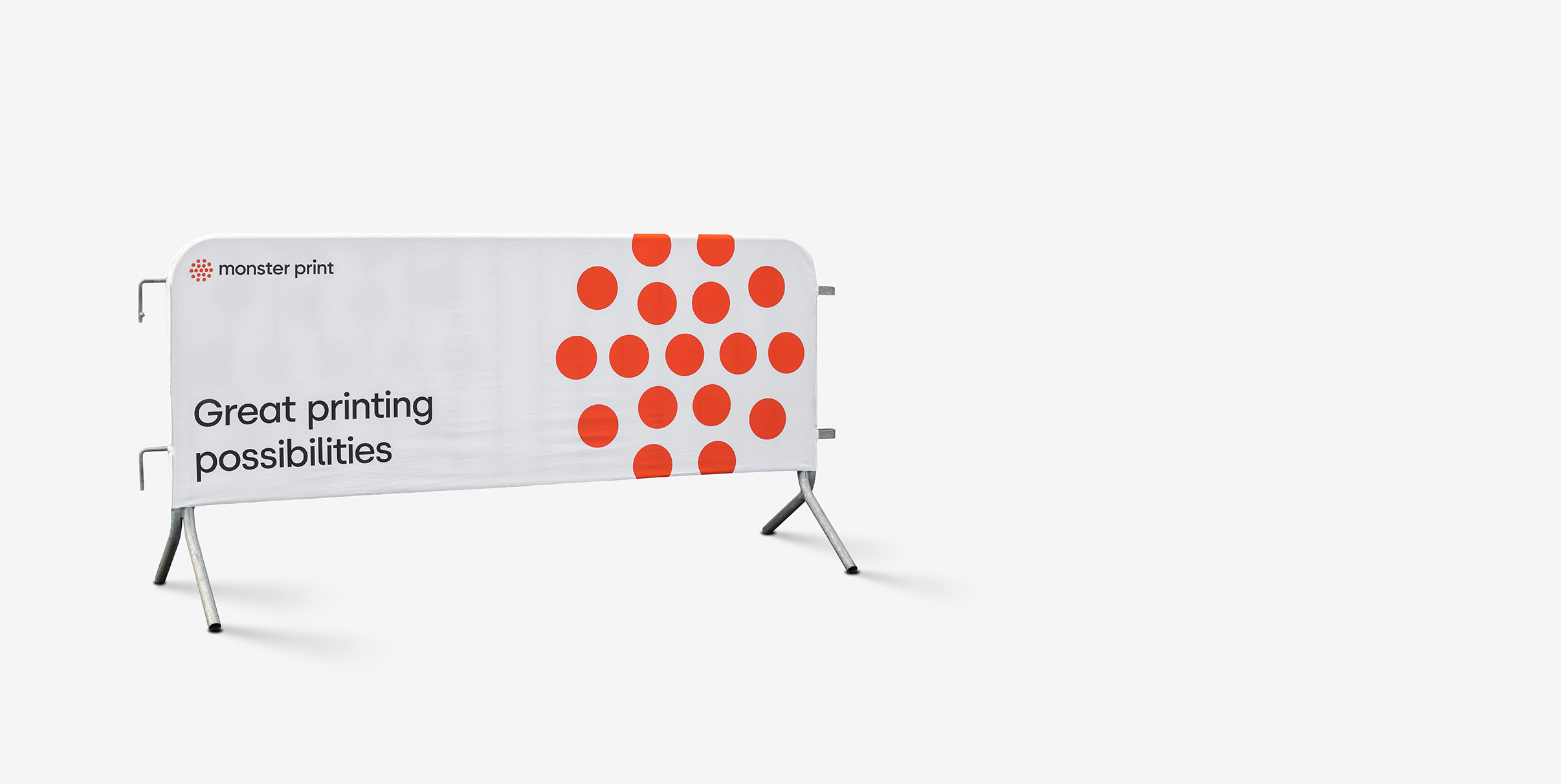 The ECO Premium Barrier cover is designed to fit the universal dimension of popular protective barriers (concert, sliding, mobile, police barriers) used for events, concerts, outdoor events, etc. You can adjust the size of the cover to any size of the fence. 
The ECO Premium Barrier cover is a stylish, representative cover with a high aesthetics covering all the barrier structures. Sewn-in velcro straps allow easy attachment and pulling on the cover while covering the metal structure of the barrier completely. The ECO Premium cover has small cut-outs for the components that enable to connect the barriers to each other. 
ECO Premium Barrier covers are printed using ecological dye sublimation technology on ecological textile material (Decor) of 220g
Decor is also readily used for environmental and image reasons. Both the fabric and the type of printing (dye-sublimation) are currently among the most environmentally friendly methods of producing advertising materials. Owing both to eco-friendly printing technology and PVC FREE material, ECO Premium Barrier cover belongs to the ecological Monster ECO Print product group. 
The product is certified as class M1/ B1 fire retardant.
Non-flammability certificate