Backlite textile
Light, textile backlight material, intended for UV printing or sublimation printing, mainly used where high quality and aesthetic display is particularly important.
Backlite textile is a lightweight, textile material used mainly for backlights. The material is intended for UV printing and direct or transfer dye-sublimation. 
Backlite textile, because of its high light transmission, its ability to disperse light and its low stretching and crease susceptibility, is mainly used as an eye-catching display medium placed in the backlit frames. It is used wherever high quality and high aesthetic exposure is particularly important – in galleries, showrooms, boutiques, trade fairs, symposia, conferences etc.
Backlite textile prints are characterised by intense and vibrant colours and high picture quality that's close to photographic one. Backlite textile is a waterproof, durable, crease-resistant material.
The standard form of product finish is either a sewing line or keder- transparent, flat silicone tape which allows the fabric to be mounted in a special frame.
Backlite textile has a grammage of 195g/m2 and is printed using UV technology. The maximum printing width is 500 cm (UV printing) and 320 cm (dye-sublimation printing). You can combine parts into one layout. The product is certified as class B1 fire retardant.
Print technology
Sublimation printing
,
UV printing
,
Max. Width
320 cm (Sublimation printing) / 500 cm (UV printing)
,
Non-flammability certificate
Materials / Available options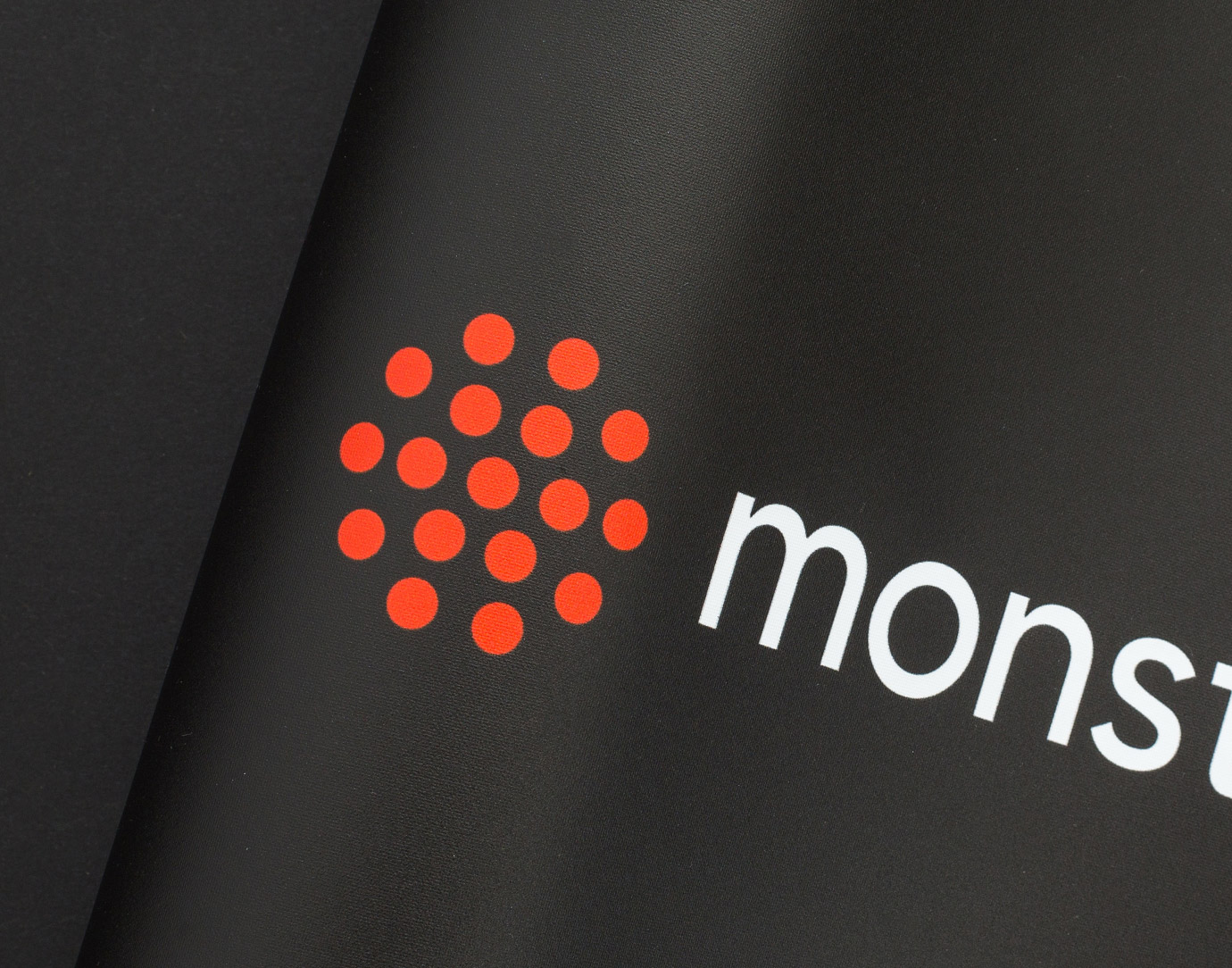 Backlite textile Double Strike
Textile material with a grammage of 115g, designed for use in dye sublimation or UV printing technology. Double strike prints with double colour saturation guaranteeing vivid and appropriately saturated colours of prints also after being backlit (colours will not fade when directed at the light source).
Types of finishing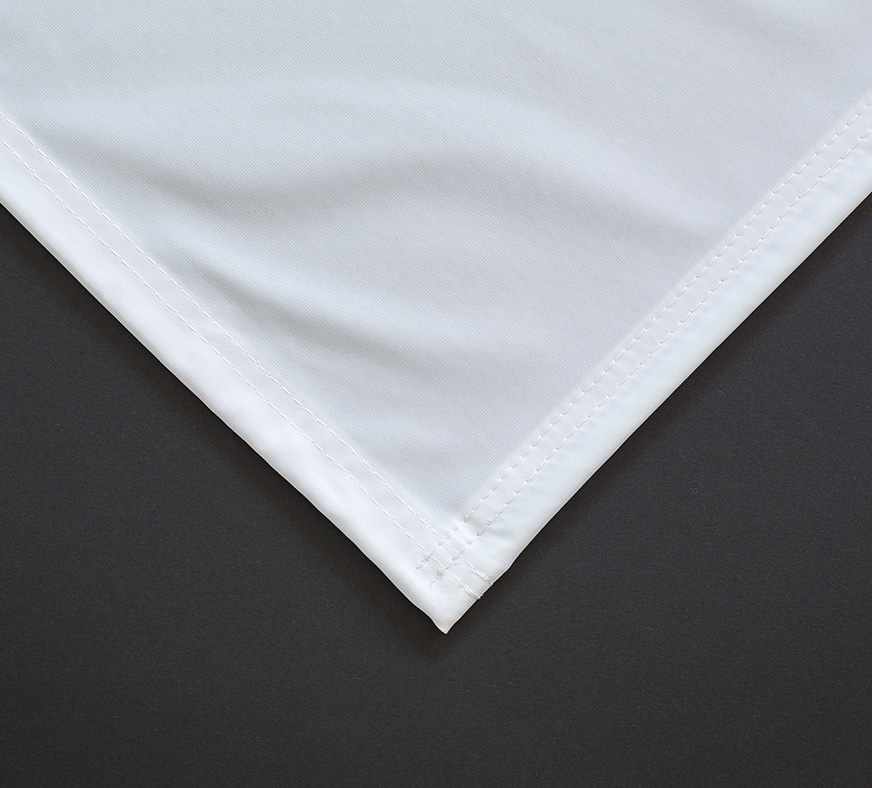 Hem (front side)
Hem (reverse side)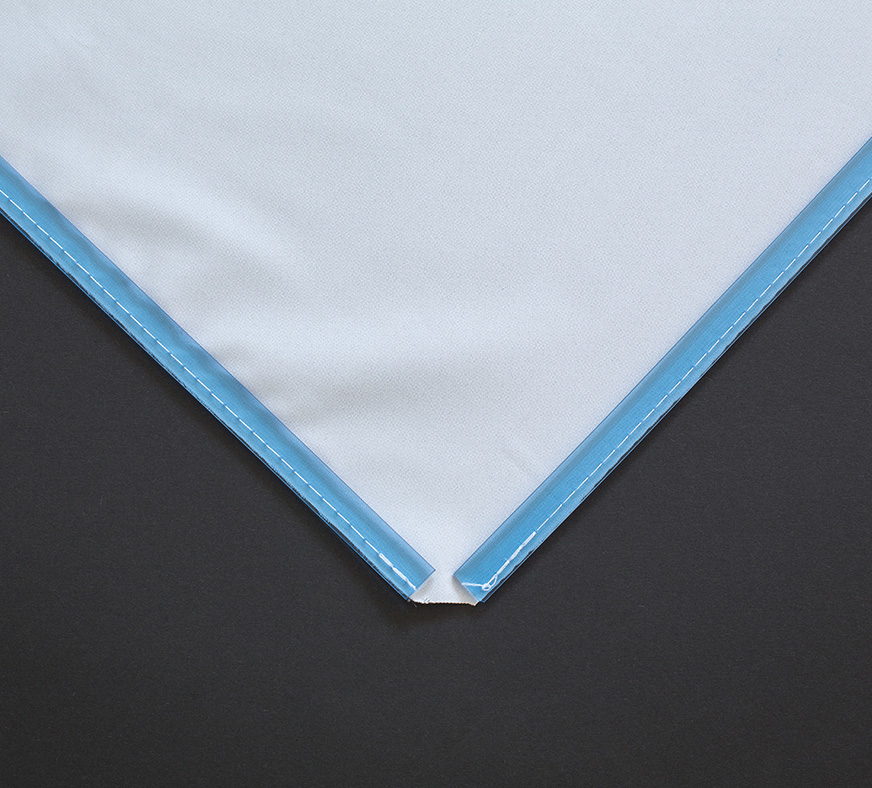 Flat Keder (Reverse side)