Deck chair
A popular and functional advertising medium, made of ecological textile material (decor). Used, among others on beaches, in restaurants and during various events.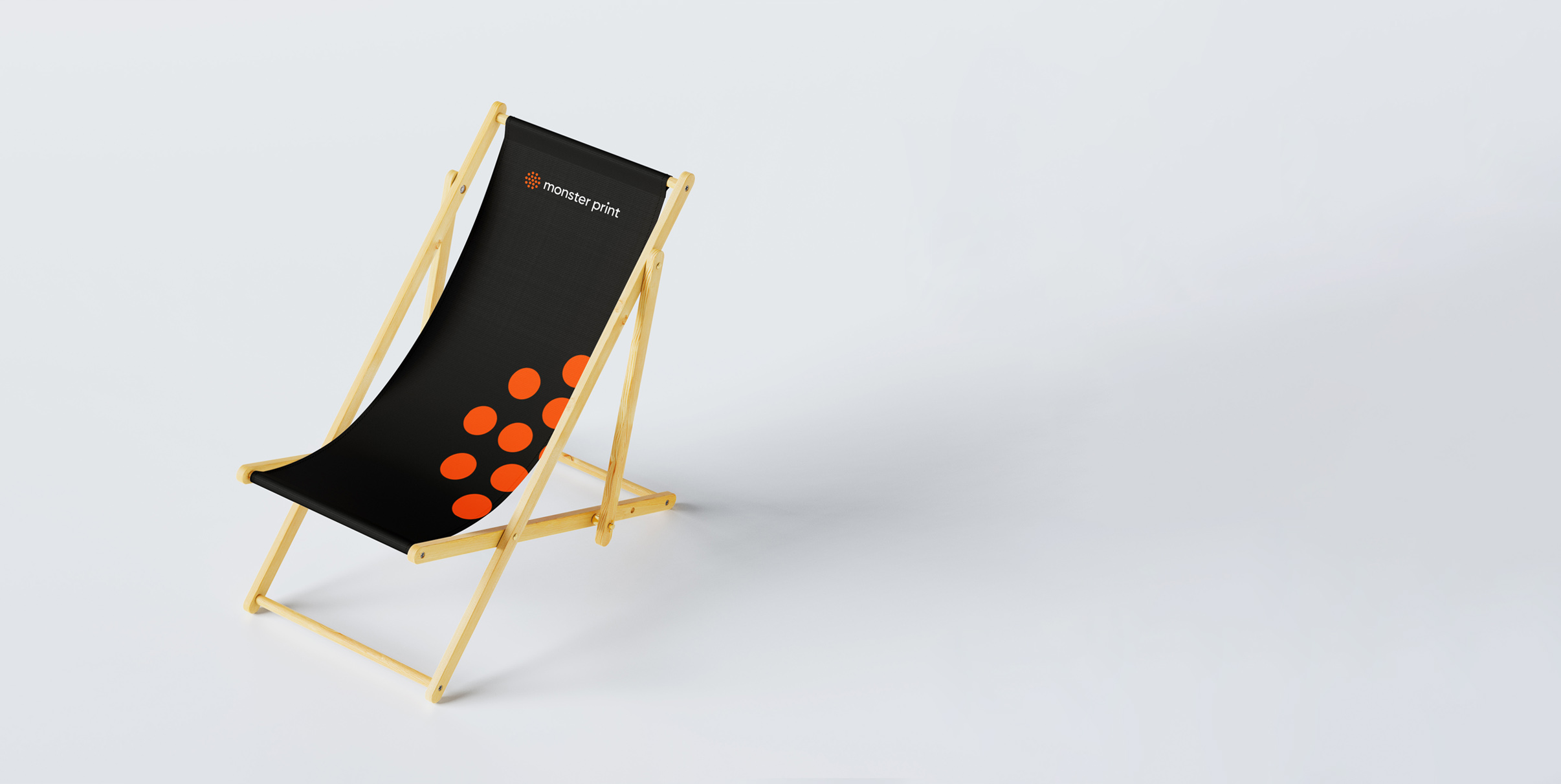 Advertising deck chairs are very recognizable and very popular advertising media. Deck chairs are used on beaches, in restaurants, bars, cafes, as well as during events – music, film, etc. Deck chairs perfectly combine the functions of an advertising medium with utility functions. This combination guarantees the effectiveness of the ad.
The seat surface is made of eco-friendly textile material (decor), which is printed with the eco-friendly sublimation printing method.
Dye-sublimation printing technology stains the fabric so prints are not easy to break, do not become stiff and can be folded into cubes which reduces material storage and transportation costs. The prints on Decor can be washed and pressed. It can be used for both external and internal exposures.
Material has a grammage of 220g/m2 and is printed using dye-sublimation technology. The product is certified as class M1/ B1 fire retardant.
Owing both to eco-friendly printing technology and PVC FREE material, product belongs to the ecological Monster ECO Print product group.
It is possible to order the complete product (wooden frame + printed, textile cover) or the printed cover only (without the frame).
Non-flammability certificate
Related Products
Our customers order the following products most often while ordering this product: