ECO X-banner
Lightweight and mobile exhibition system used to present companies, products and services. From now on, also in the ECO version!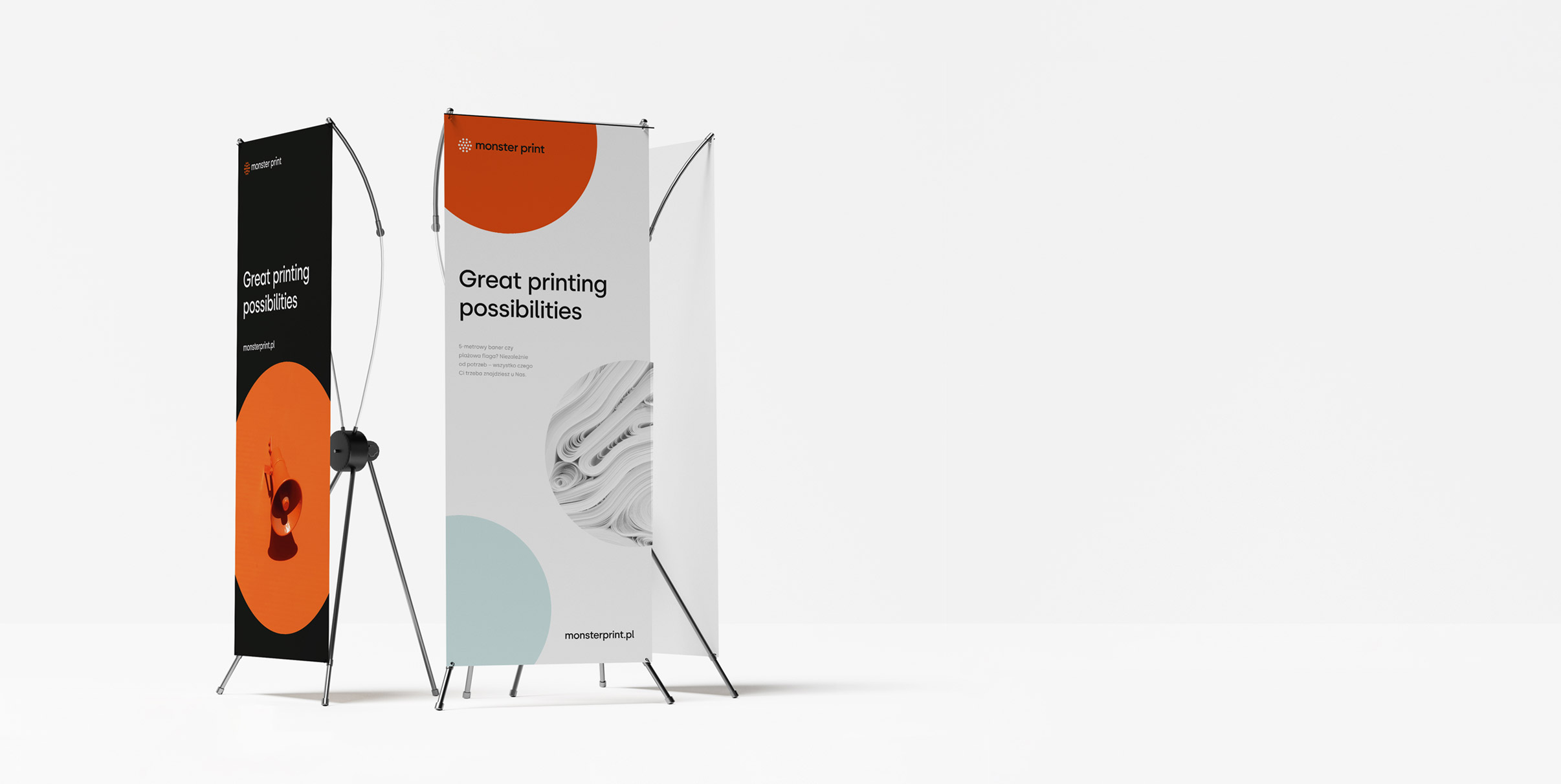 ECO X-banner (also called the "spider banner") is a lightweight and mobile exhibition system used to present companies, products and services. It is ideal for exhibitions, fairs, conferences, training, meetings and kinds of business events.
ECO X-banner differs from the regular X-banner in the type of material on which the graphic is printed. ECO X-banners are printed on ecological textile materials (decor) in dye-sublimation technology. 
ECO X-banner is also readily used for environmental and image reasons. Both the fabric and the type of printing (dye-sublimation) are currently among the most environmentally friendly methods of producing advertising materials. Owing both to eco-friendly printing technology and PVC FREE material – ECO X-banner belongs to the ecological Monster ECO Print product group. The maximum size of the ECO X-banner is 2x2m. The product is certified as class M1/ B1 fire retardant. 
Its main advantage is its foldable, small and ultra-light design (X-banner is much lighter than a roll-up), and simple mounting of the banner (you only have to fasten the print onto the frame with the corner-mounted eyelets). The fastening system allows for quick assembly/disassembly of the print, as well as the use of several replaceable banners. The metal and carbon fiber design makes X-banner a highly durable system that resists damage during transport.
The banner set consists of a "X"-style frame, a print and a transport bag that protects the banner from damage and makes it easy to transport it.
Non-flammability certificate
Related Products
Our customers order the following products most often while ordering this product: