About us
We are an innovative printing company that focuses on high quality and fast delivery times. Get to know us better.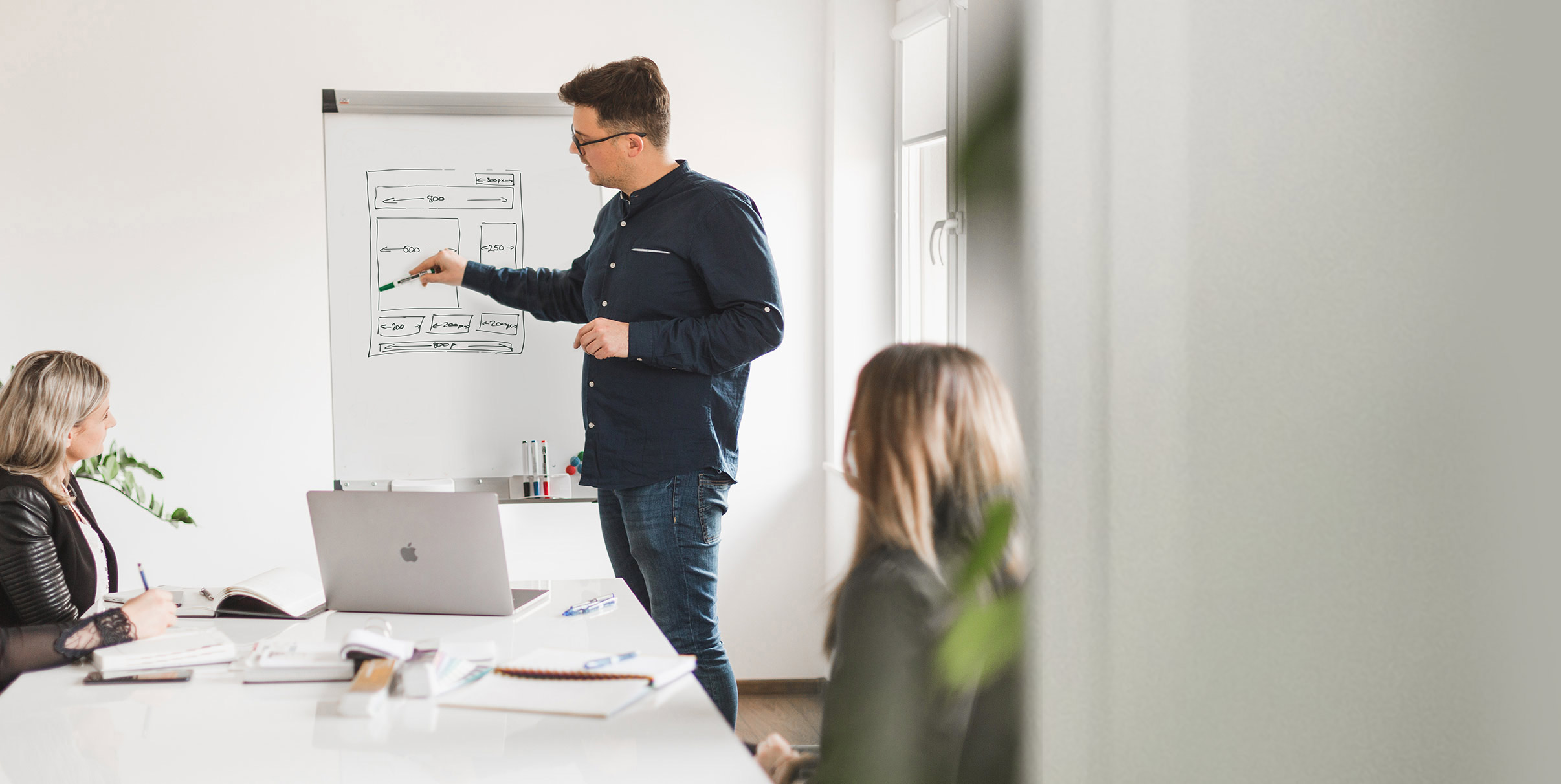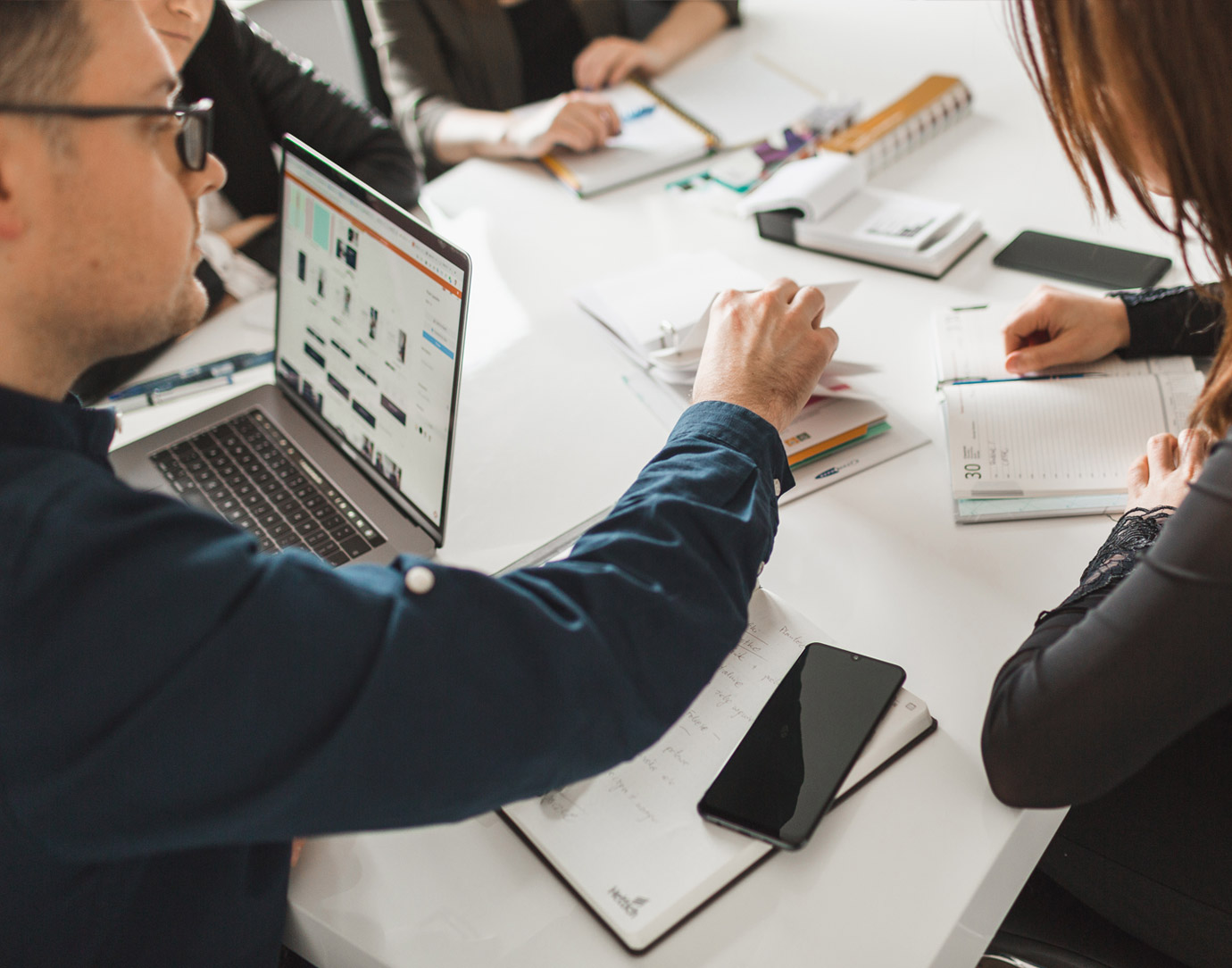 Printing house with great possibilities
We are a proven partner in the field of printing, including large format printing. We have been delivering the highest quality products and visual communication solutions to our clients throughout Europe for nearly 10 years. We combine creative thinking and innovative technologies, creating solutions at the highest world-class level, tailored to to the individual needs of customers.
Monster Print company was established nearly a decade ago on the initiative
of Grzegorz Mordec, a specialist with several years of experience in the field
of printing. Thanks to our commitment to providing the highest quality services,
today Monster Print company can boast clients in several European countries
and a team of several dozen qualified specialists with broad competences -
managers, graphic designers, printers, sales specialists, production workers.
The scale of operations has changed, but the priorities have not changed -
continuous development and improvement of the quality of products, services
and customer service are the overarching values characterizing Monster Print brand.
We know each other by sight
You may not have heard about the Monster Print brand, but you've probably seen our prints somewhere - during international football matches, Bundesliga matches, during the Ski Jumping World Cup competitions or on the streets of the biggest European cities.
Monster Print in Europe
We implement projects for our clients throughout Europe, including Germany, Austria, Switzerland, France, Belgium, the Netherlands, Denmark, Norway, Sweden and Poland. We print for the world's largest brands, as well as for small businesses, always providing the highest quality products..
Become our Business Partner
We are a proven partner for the broadly understood creative industry. We cooperate with marketing, advertising, event agencies, media agencies, printing houses, as well as large chain businesses and large format owners.
We invest in quality and innovation
We don't accept compromises when it comes to quality. From the beginning of our business activity, we have been
focusing on the highest quality of services as well as innovative and pro-ecological solutions. As for the printing
process we use only proven materials from the recognized European manufacturers. Our machinery is equipped
with top-class printing machines, including Durst and EFI, providing prints with previously
unattainable quality and performance.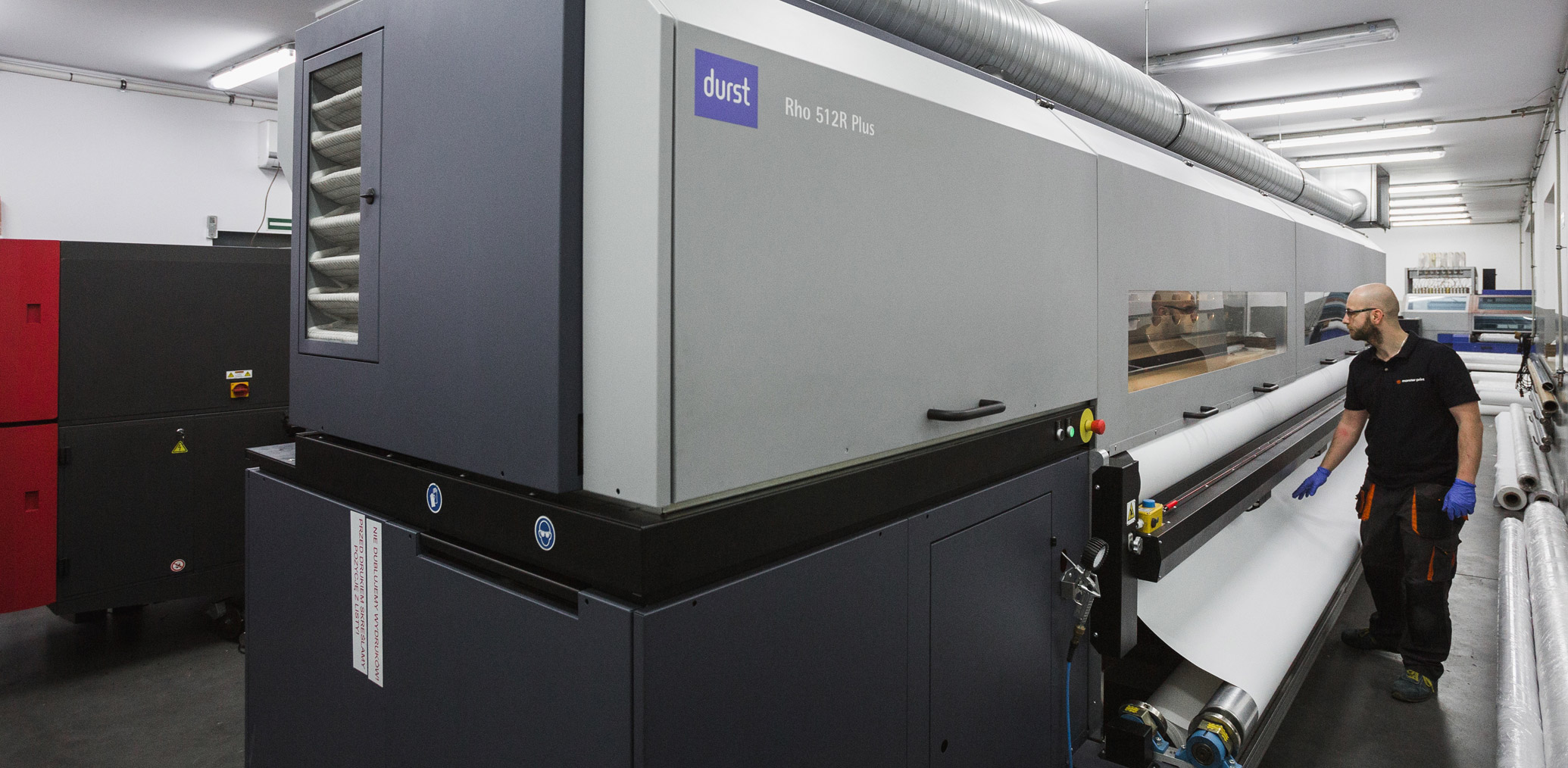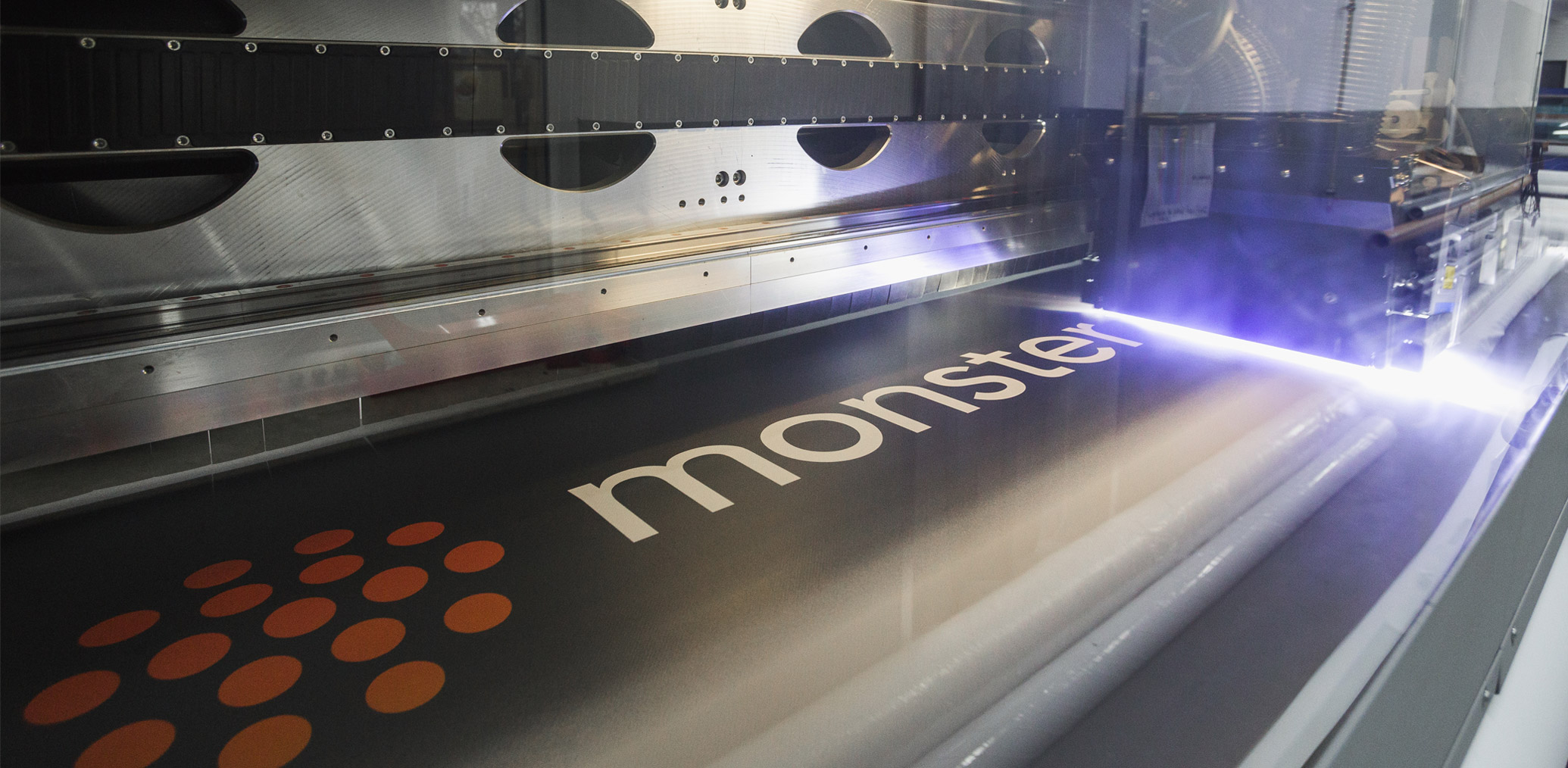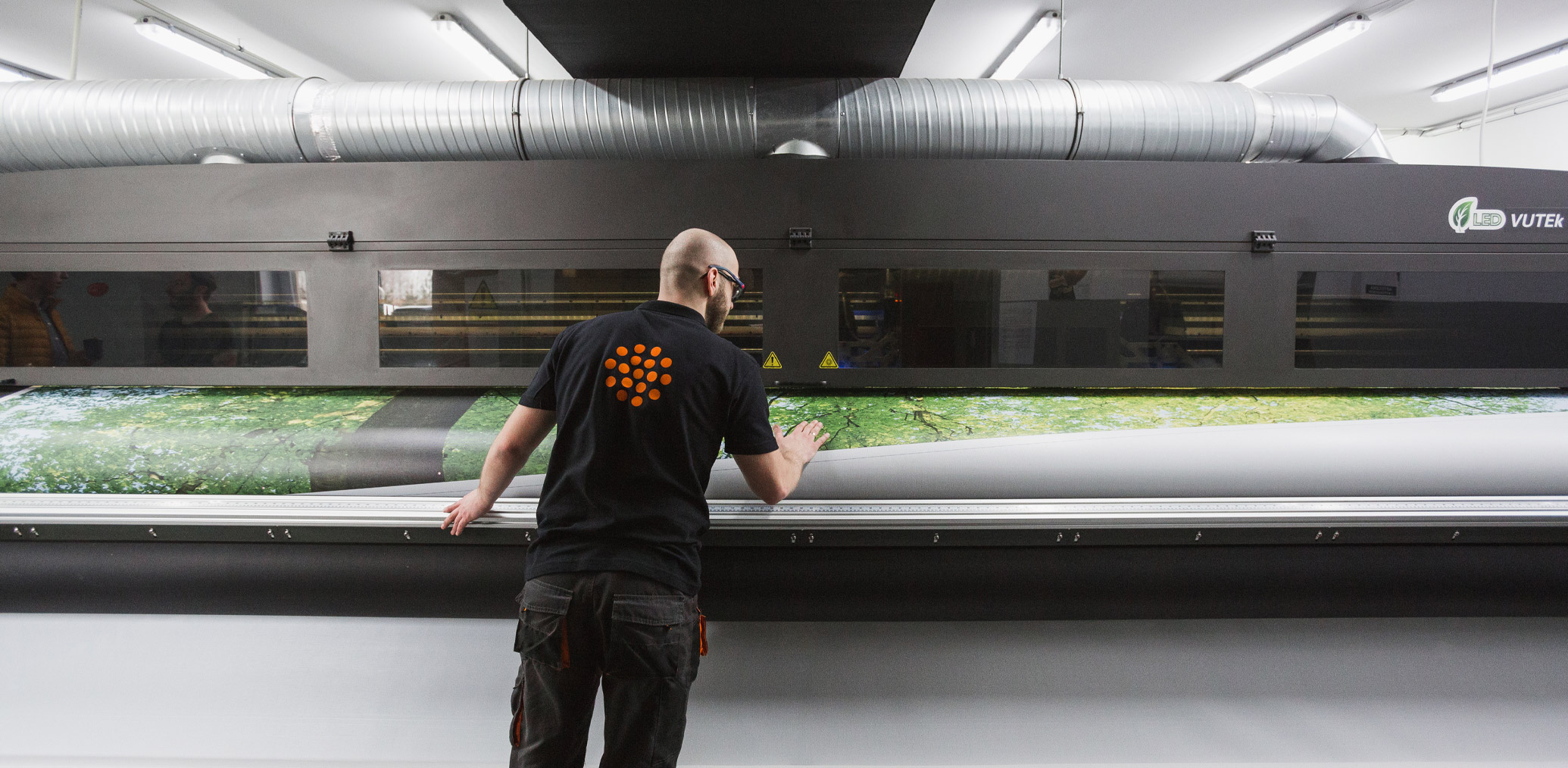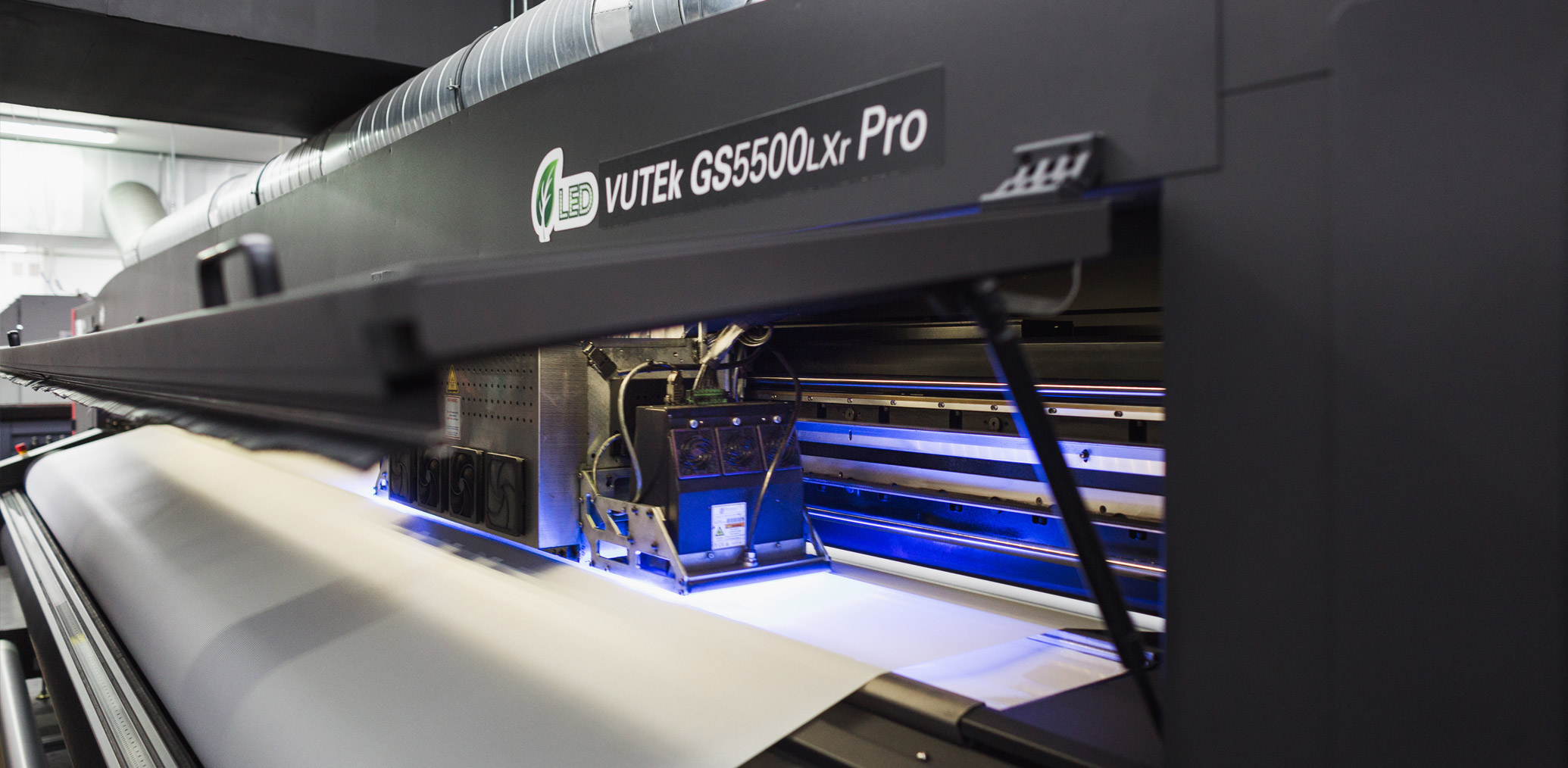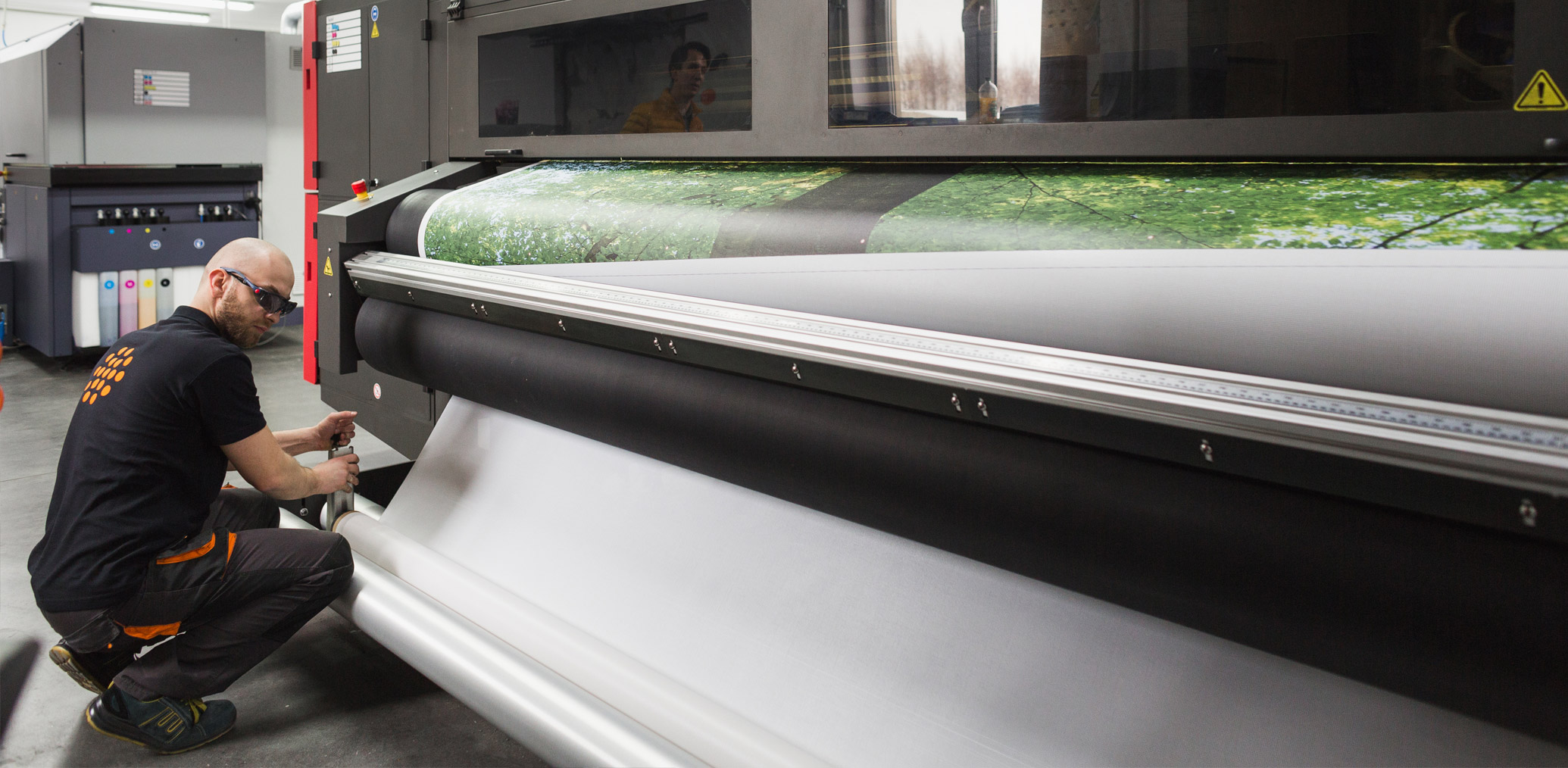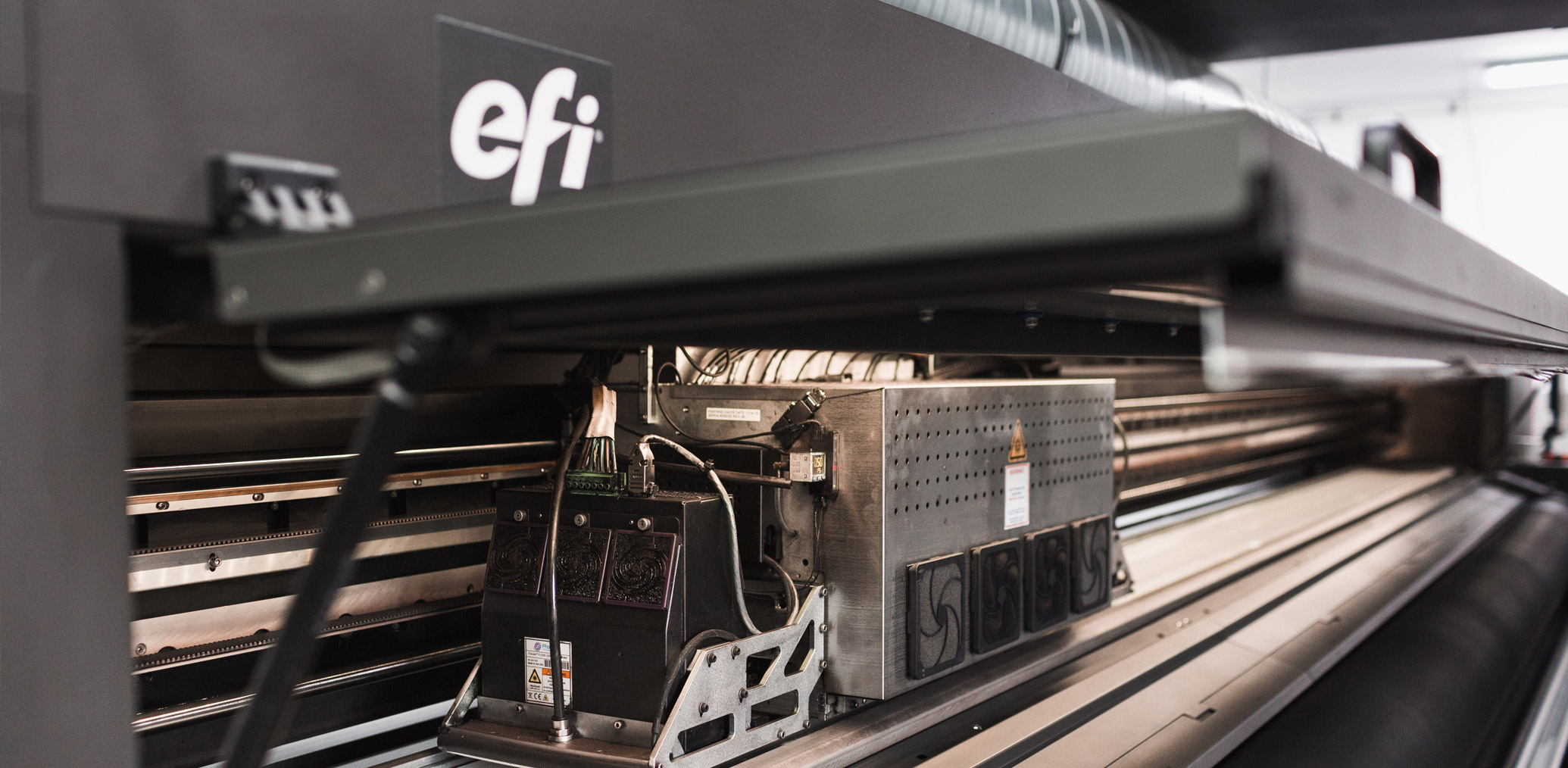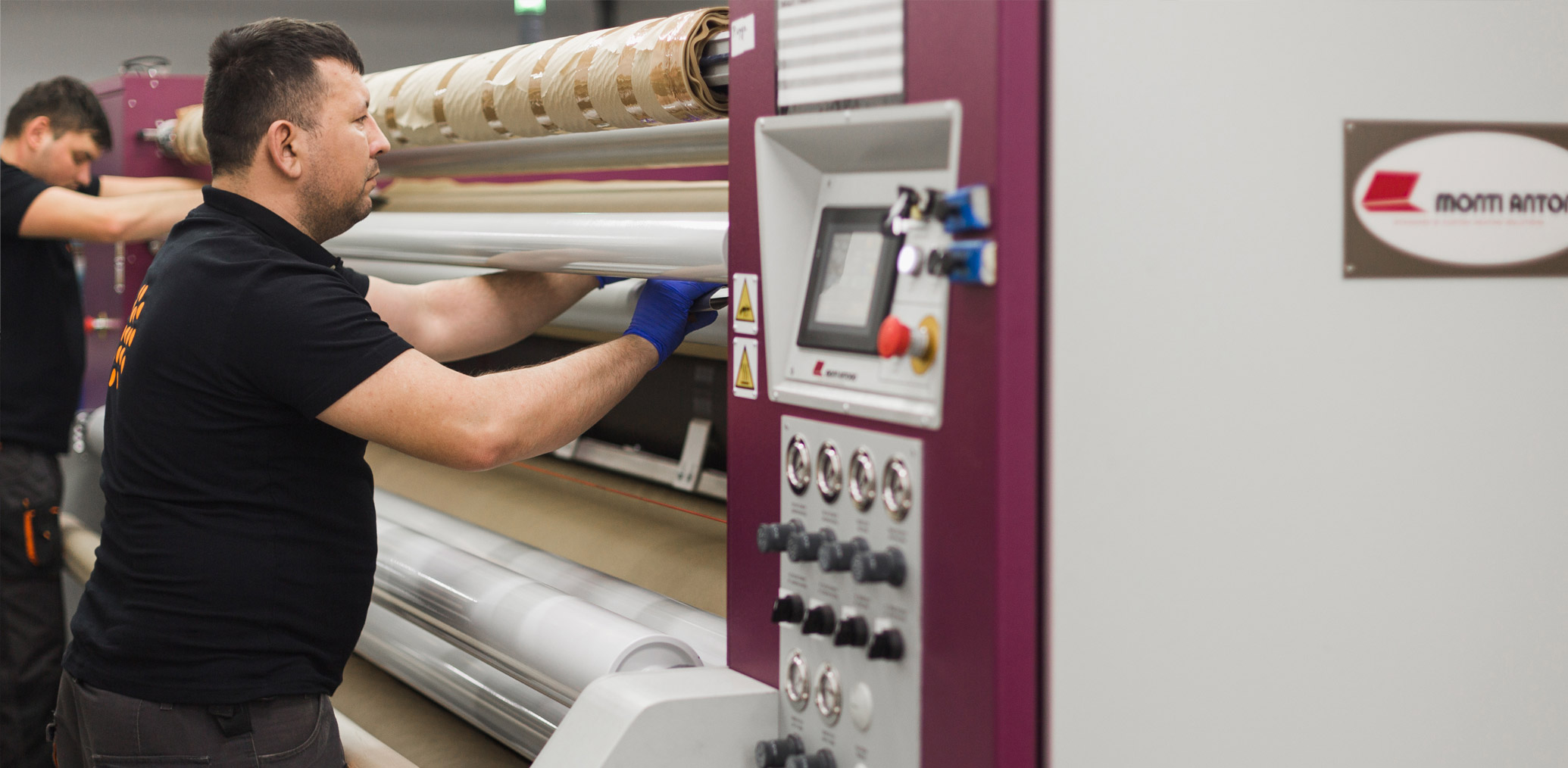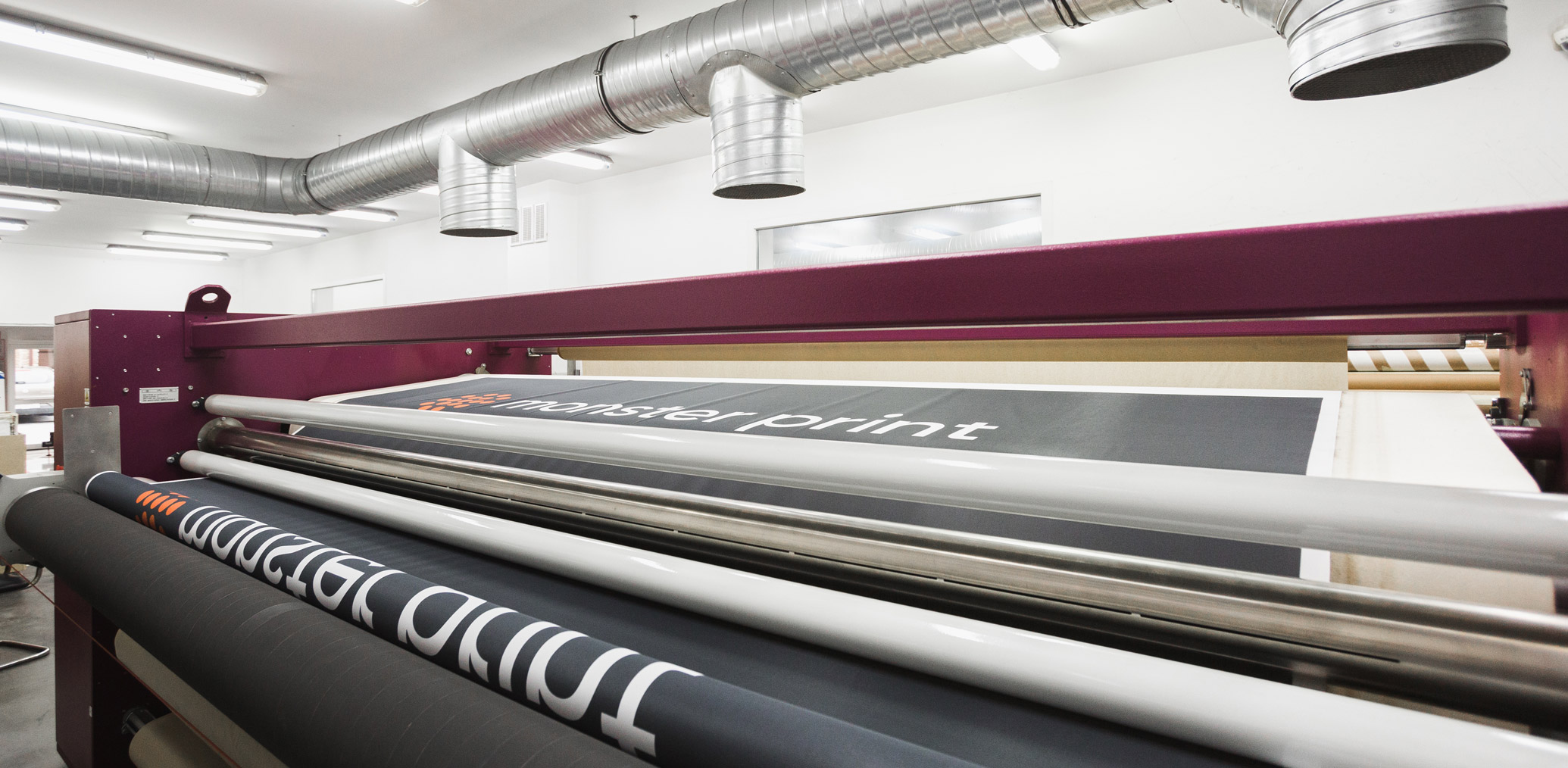 New technologies - great opportunities
Modern machinery
Our machinery is equipped with the best printing and finishing machines available on the market (e.g. Durst, EFI, Monti Antonio, Leister, Matic, Juki), which are the world leaders in their class of equipment, as well as a sewing room, and bookbinding tools.
Process optimization
We strive to develop our company by constantly improving and streamlining all production and technological processes. We introduce solutions and adapt software that increases the quality of products and increases the ergonomics in the workplace
We value partner relationships
We care about long-term, partner relations based on trust and mutual interaction. We know how important it is to listen to clients' needs and better understand their business and technological needs. Only in this way can we develop and respond appropriately to the changing needs of the market, constantly improving the quality of our services, supporting our clients in the development of their business.
Become our Business Partner
Join our team!
If our values and work culture are close to you - we invite you to our team! We are looking for open and ambitious
people who want to bring their creativity and commitment into providing the highest quality for our clients.
Current job offers