Adhesive film
Self-adhesive, adhesive-free film for smooth surfaces - shop windows, window panes, polycarbonate surfaces, plastics and others.
Adhesive film is a special reusable film. The main distinctive feature of adhesion film printing is the ability to stick and unstick prints many times without losing the adhesive properties, and to quickly install and remove prints. Adhesion film is most commonly used indoors in the form of advertisements in sales locations, shop window decoration, offices, windows, but also used on polycarbonate, painted surfaces, plastics, RTV and white goods, and other smooth surfaces. It is also used to protect surfaces that can be scratched easily such as mobile phone screens.
The adhesive film is self-adhesive and does not require glue to be used. The adhesive properties result from adhesion properties – the film sticks to the surface by acting on the adhesive surface electrostatically. This ensures that the prints on the adhesive film can be detached and glued several times and that no dirt remains in the removal process. What's more important – adhesion film prints can be glued on both sides to the surface, allowing you to create decorations inside shop windows, window panes, etc.
Adhesive film is made of glossy PVC, white or transparent, optionally with a laminate that extends print life, protecting it from mechanical damage, UV and fading. Adhesion film prints are temperature resistant.
Prepare the film as for each film before applying it to a given surface.
Prints can be cut to size or shape as needed, in addition to selecting a material.
Adhesive film is an 150 micron adhesive film, printed in eco-solvent print technology. Maximum printing width 152 cm.
Thickness
150 micrometers (microns)
,
Materials / Available options
Types of finishing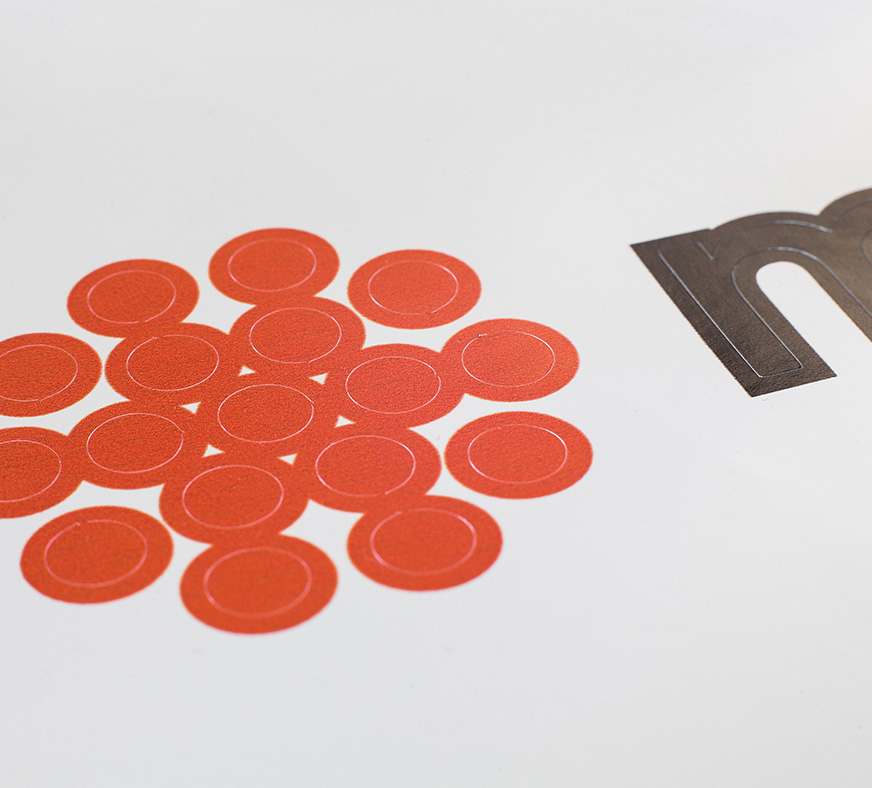 Cutting to shape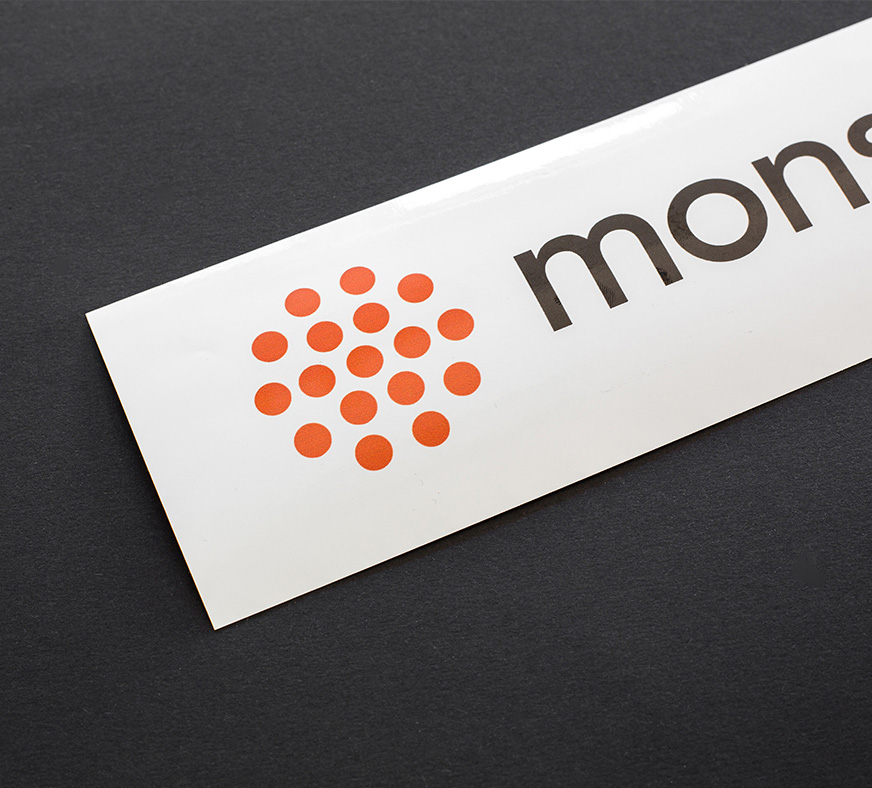 Cutting to size
Related Products
Our customers order the following products most often while ordering this product: