Advertising walls
Textile advertising walls, printed in sublimation technology on eco-friendly textiles, used as advertising medium at trade fairs, events and conferences.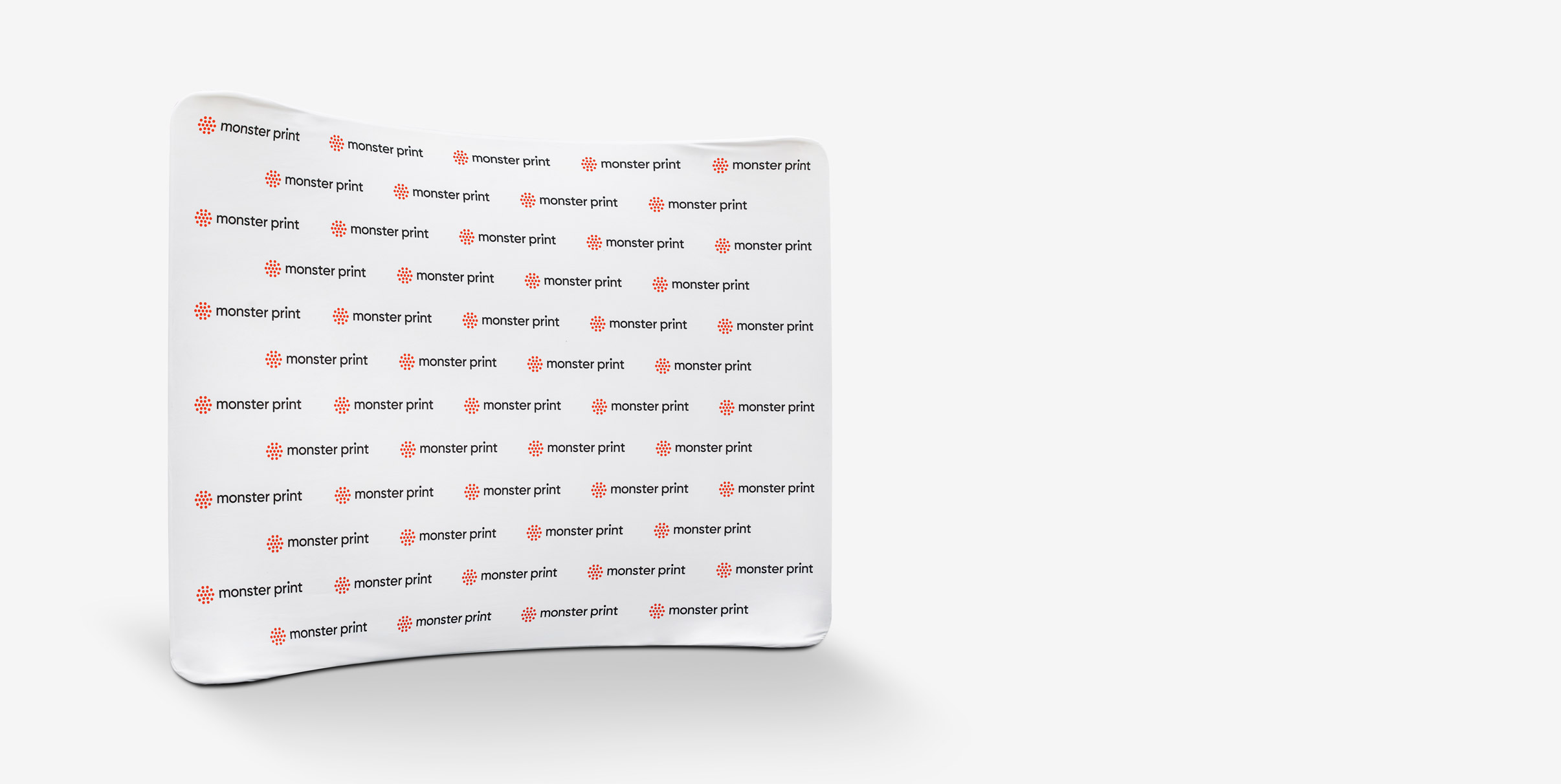 Textile advertising walls (also known as material walls, exhibition walls or presentation walls) are among the professional exhibition systems used at trade fairs, events, conferences and permanent advertising exhibitions.
 We offer our advertising walls in a complete set consisting of:
advertising print,

robust folding frame,

special transport bag.
 We offer a range of shapes and sizes of advertising walls:
straight wall,

arc wall,

C-shaped wall,

S-shaped wall
 Commercial Print (Decor 220g textile material)
Advertising walls are printed using ecological dye sublimation technology on ecological textile materials (Decor) of 220g.
Decor is also readily used for environmental and image reasons. Both the fabric and the type of printing (dye-sublimation) are currently among the most environmentally friendly methods of producing advertising materials. Owing both to eco-friendly printing technology and PVC FREE material – advertising walls belong to the ecological Monster ECO Print product group. Advertising walls are certified as class M1/ B1 fire retardant.
Frame
The wall structure is based on a robust, durable frame that uses a printed graphic. The fastening system allows quick and easy installation as well as the possibility of using interchangeable graphics.
Special transport bag
The dedicated transport bag included in the set not only facilitates product transportation, but also protects the advertising wall from damage during transportation and storage.
Non-flammability certificate
Materials / Available options
Related Products
Our customers order the following products most often while ordering this product: