Cross base with Water Bag (Ballast)
Popular mounting base for flag poles, providing stable fastening. It is additionally loaded with a water bag (ballast).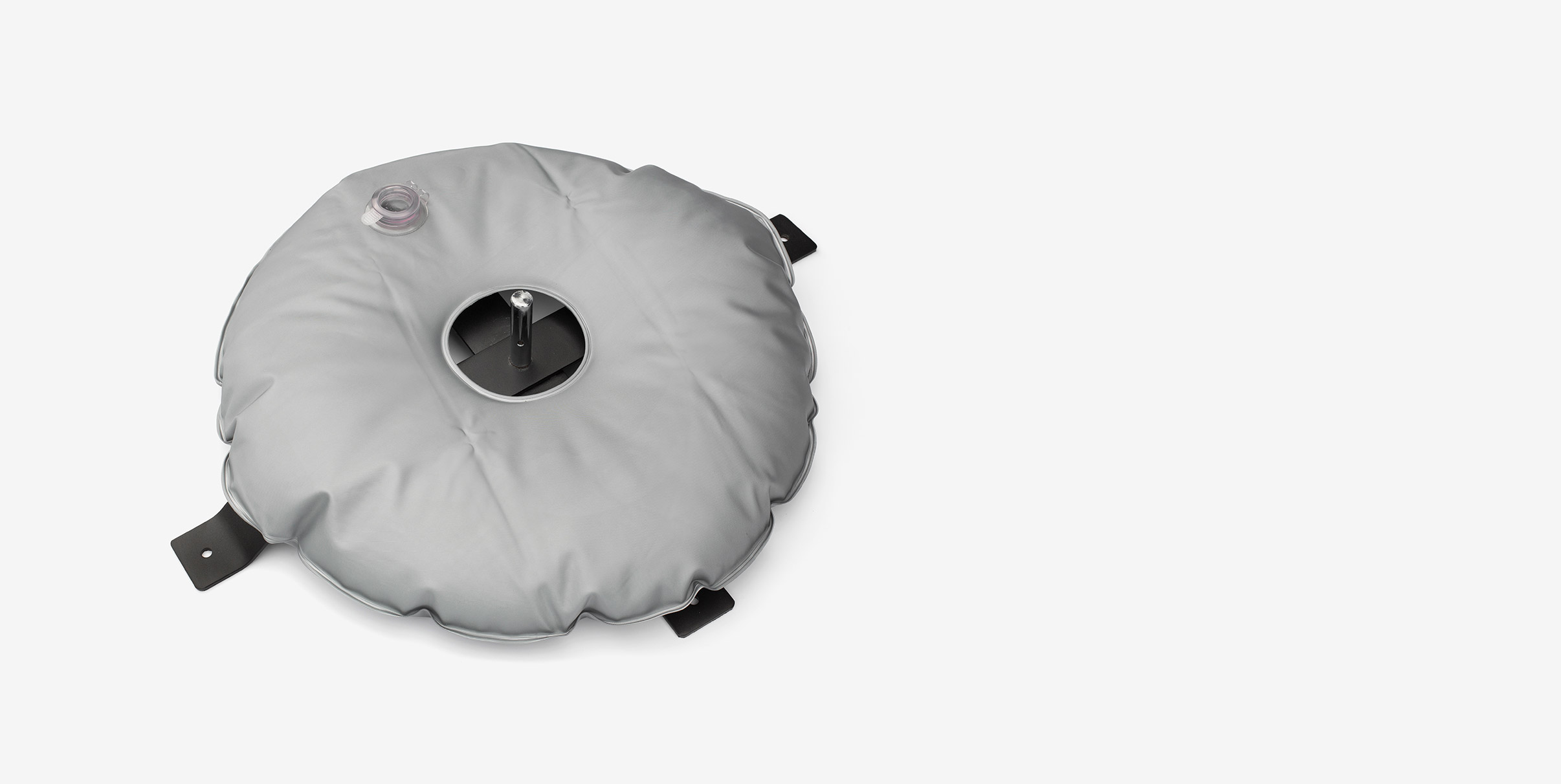 The cross base is a popular mounting base for poles consisting of two longitudinal metal elements that form a cross-shaped base after assembly. A balanced mounting base provides a stable anchor and allows quick and easy mounting/dismounting of the pole with flag. It is suitable for use on soft and hard ground. 
It can also be secured to the ground with pins, screws or tap screws (the base has four mounting holes). The construction of the cross base is coated with powder steel. The product has a dimensions of 60×53 cm and a weight of 2.3 kg 
Water Bag (Ballast)
The water bag (ballast) is an additional water tank used to add weight (stabilize) to the pole mounting bases. The water bag is intended primarily for use with a cross base or metal base. After filling with water, it has a weight of approximately 10 kg, effectively stabilizing the pole base. It is particularly used for exposure to higher wind speeds and high poles. The product has a dimensions of Ø 50cm and a weight of 0.5 kg
Related Products
Our customers order the following products most often while ordering this product: