Beach flags
Popular and effective advertising media, printed on certified, environmentally friendly, premium-quality textile materials Ideal for the promotion of companies, products and services at events, fairs, festivals and concerts.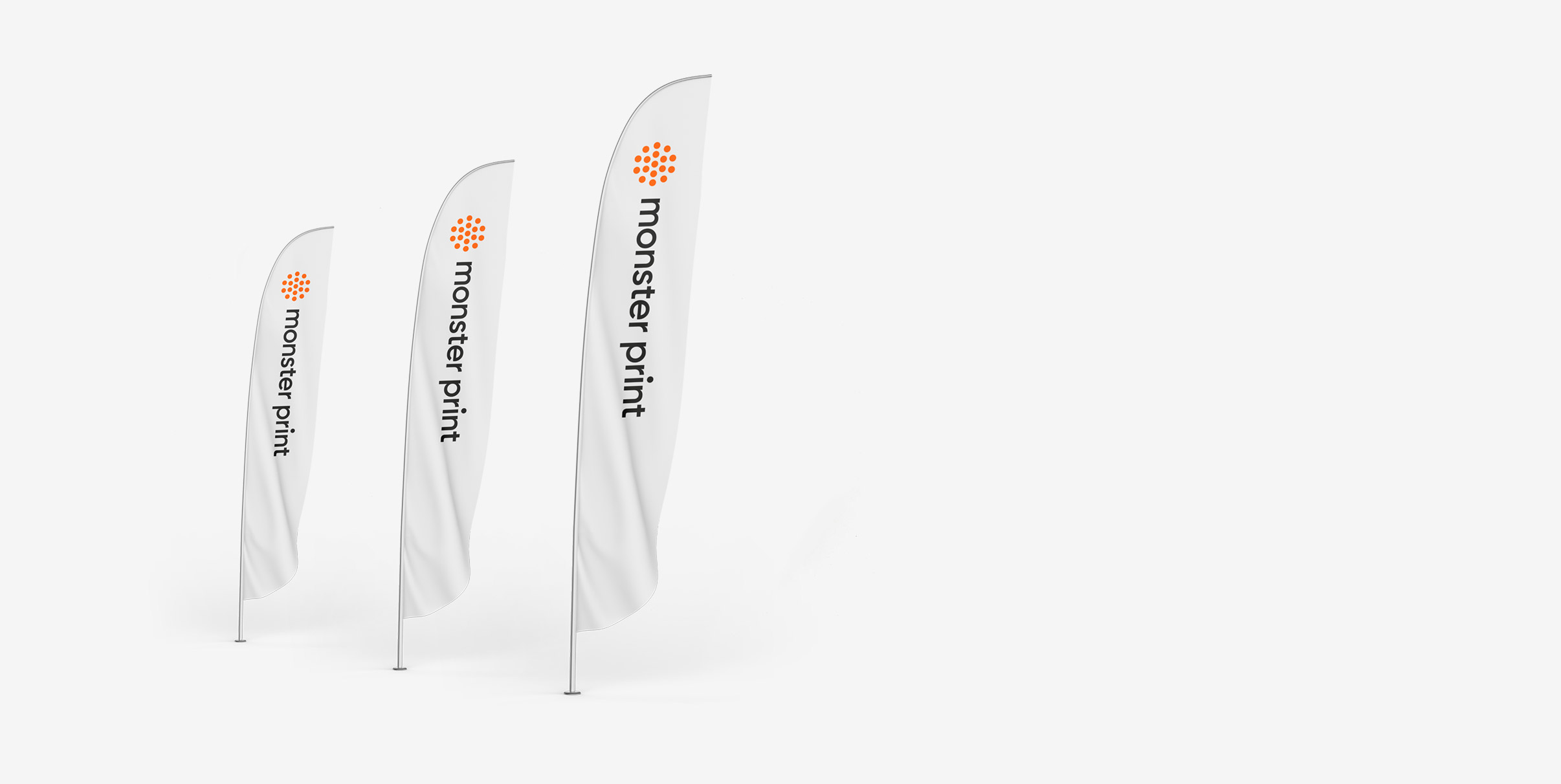 Beach flags (also interchangeably referred to as "flags") are very popular and well received advertising products. Beach flags are widely used in indoor and outdoor exhibitions at various events, fairs, festivals and concerts. The wide choice of shapes, sizes and ease of assembly/disassembly and transportation makes beach flags one of the most widely used forms of advertising.
Using the highest quality dyes, they are characterized by distinct, saturated colours and high resistance to atmospheric conditions, including UV radiation.
Dye-sublimation printing technology stains the fabric so prints are not easy to break, do not become stiff and can be folded into cubes which reduces material storage and transportation costs. The prints on the flag can be washed and pressed.
Beach flags are printed in dye-sublimation technology on 115g/m2 material. We offer flags in different shapes, similar to a pen, wing or drop. Each shape is available in four sizes: S, M, L, XL. Beach flags are certified as class B1 fire retardant.
Beach flags come with a variety of bases to suit the type of exposure, the size and type of flag, the weather conditions, the type of substrate, etc.
Owing both to eco-friendly printing technology and PVC FREE material – flags belong to the ecological Monster ECO Print product group.
Non-flammability certificate
Related Products
Our customers order the following products most often while ordering this product: